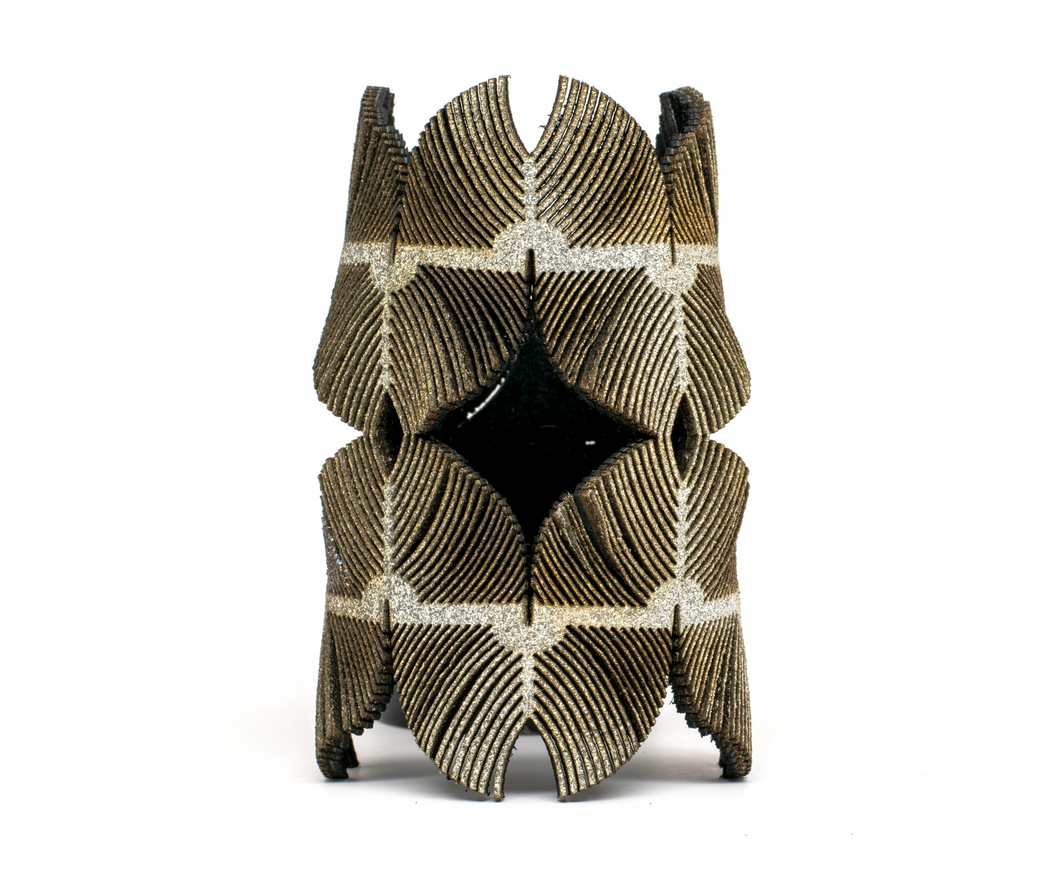 Double Row Cottonwoods Bracelet
OROPOPO is a husband and wife architect/writer team who make jewelry, bags and objects in their Albuquerque studio drawing from the iconography of the American Southwest. 

The Cottonwoods have long been associated with the Rio Grande along whose banks the tall trees flourish. They flower in the spring as the river floods its banks and their leaves come out in the heat of summer. 
Handmade,  Leather

4" wide, 7" closure to closure. Fits wrists with a 6 1/2" circumference or smaller