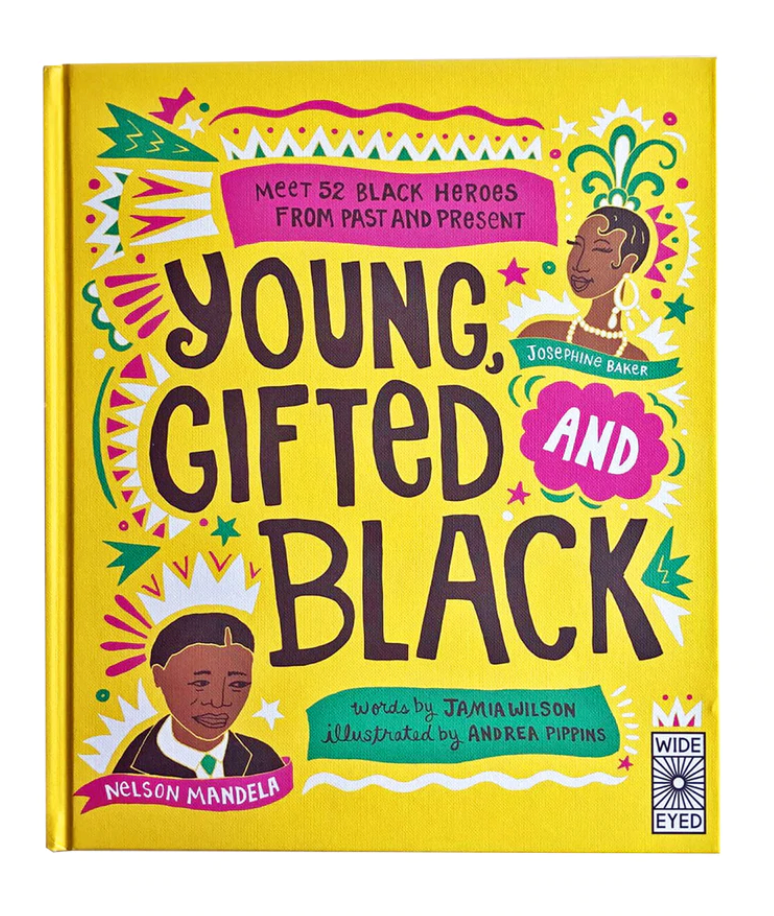 Young Gifted And Black: Meet 52 Black Heroes from Past to Present
Written in the spirit of Nina Simone's song "To Be Young, Gifted, and Black," this vibrant book is a perfect introduction to both historic and present-day icons and heroes. 
The 52 icons: Mary Seacole, Matthew Henson, Ava Duvernay, Bessie Coleman, Barack Obama, Michelle Obama, Chimamanda Ngozi Adichie, Cathy Freeman, George Washington Carver, Malorie Blackman, Harriet Tubman, Mo Farah, Jean-Michel Basquiat, Jesse Owens, Beyonce Knowles, Solange Knowles, Katherine Johnson, Josephine Baker, Kofi Annan, Langston Hughes, Toni Morrison, Brian Lara, Madam C.J. Walker, Yannick Noah, Maurice Ashley, Alexandre Duma, Martin Luther King, Jr., Maya Angelou, Nina Simone, Simone Biles, Stevie Wonder, Esperanza Spalding, Sidney Poitier, Oprah Winfrey, Pele, Nelson Mandela, Louis Armstrong, Rosa Parks, Naomi Campbell, Samuel Coleridge-Taylor, Muhammad Ali, Shirley Chisholm, Steve McQueen, Zadie Smith, Usain Bolt, Wangari Maathai, Mae Jemison, W.E.B. Du Bois, Nicola Adams, Serena Williams, Venus Williams, and Misty Copeland.
Hardcover

64 pages

Age 7 and up