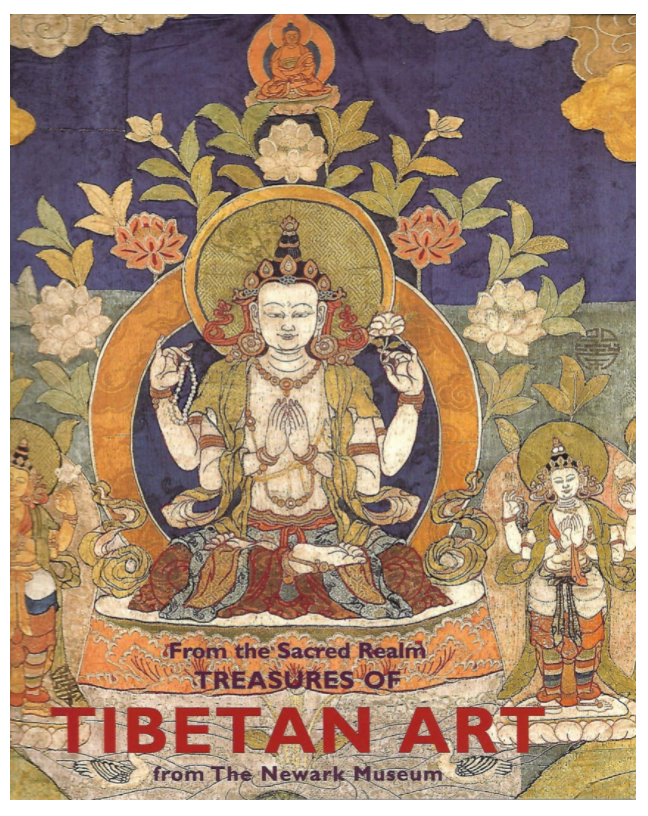 From the Sacred Realm: Treasures of Tibetan Art From The Newark Museum
The outstanding Tibetan collection held by The Newark Museum of Art stems from a treasure trove of objects originally brought together by the missionary Dr. Sheldon during his stay in Eastern Tibet from 1904 to 1920.  Over the course of the twentieth century, this unique collection representing all aspects of Tibetan culture has grown considerably, showing a breadth of artworks of the highest quality.
From the Sacred Realm analyses these fascinating, multifaceted works of art, and provides an overview of the museum's holdings.  Scenes of everyday life, the role of nobility, and the official Buddhist establishment are illustrated; black-and-white photographs taken prior to the Chinese occupation in 1950 document a world culture, much of which has now been lost forever.
Author: Valrae Reynolds
Softcover
264 pages
12" x 9.375"