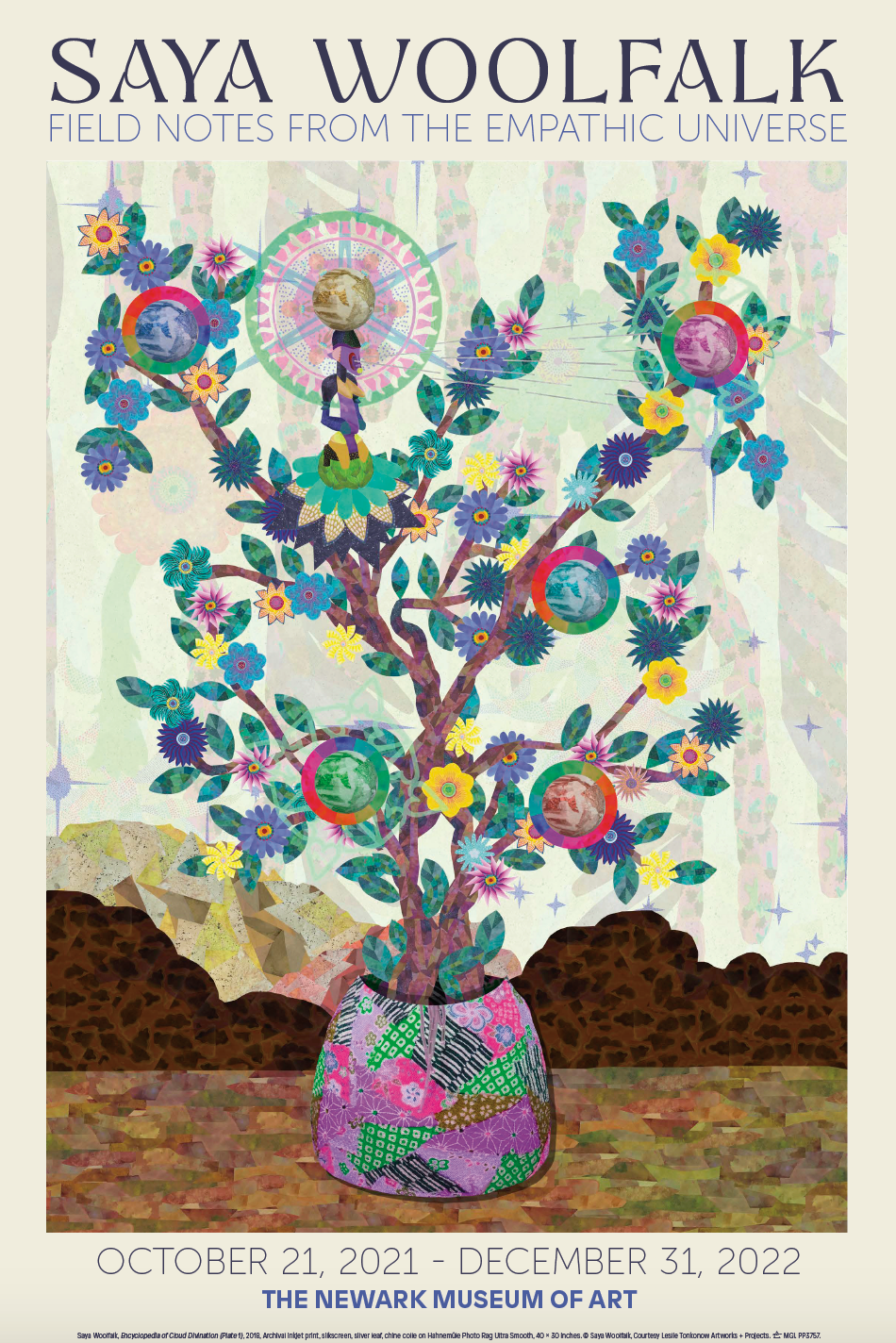 Saya Woolfalk: Field Notes From The Empathic Universe Poster
This poster commemorates Saya Woolfalk's current exhibit at the Museum, depicting one of the works on view, Encyclopedia of Cloud Divination (Plate 1), 2018.
New York-based artist Saya Woolfalk uses science fiction and fantasy to re-imagine the world in multiple dimensions. Working with a wide range of traditional and new media, Woolfalk creates immersive installations that activate themes of hybridity, technology, and human culture.
30" x 24"

Printed in the USA