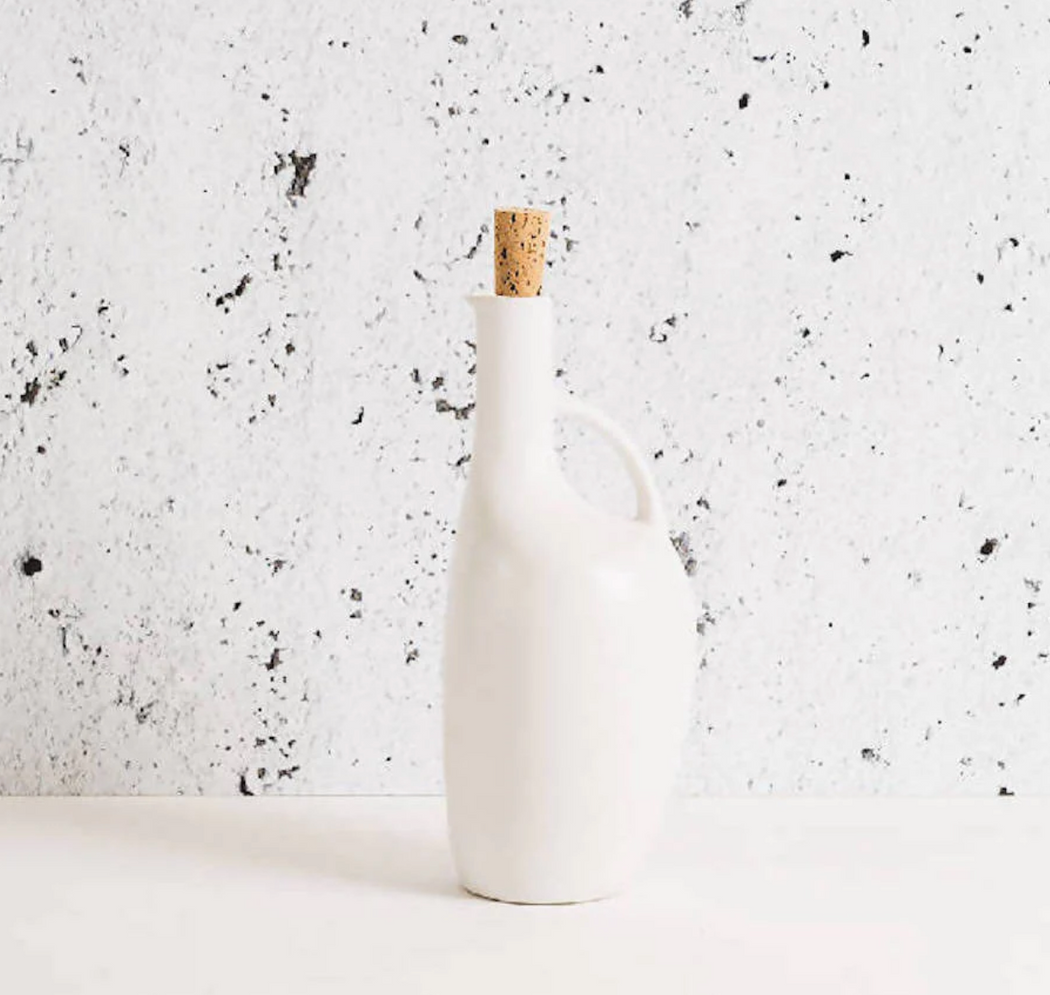 This handmade ceramic vessel is perfect to preserve the natural flavor and freshness of olive oil.
Made in Tunisia, this enameled stoneware is completely free of toxic metals (such as cadmium and lead) and carcinogens.
Sourced from the Cap Bon peninsula in Tunisia, Gharyan Stoneware starts its life as pure, mineral-rich clay fed by the azure depths of the Mediterranean sea, an area steeped in the ancient tradition of pottery.
34 oz
Matte White
8" high
Food safe
Microwave and dishwasher safe
Fair Trade