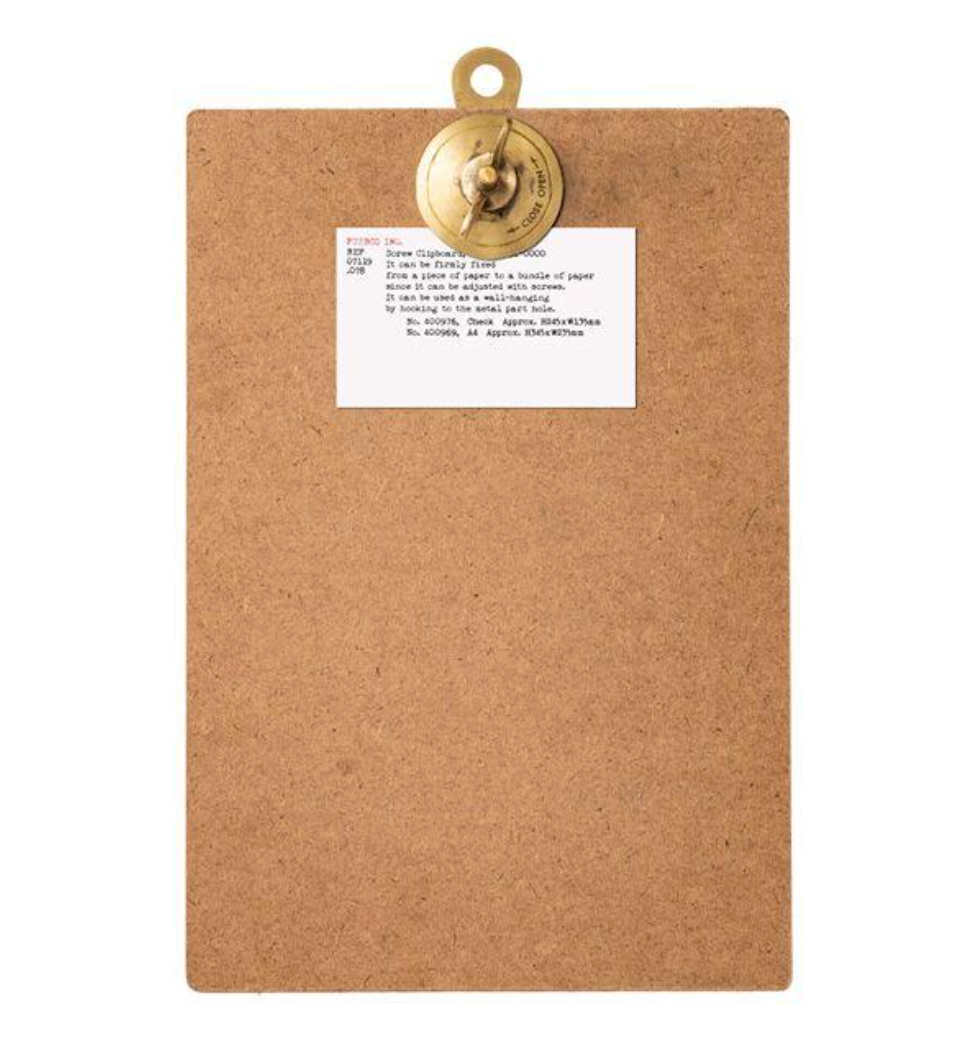 A unique clip board with large screw-type clasp.
By using recycled materials and hand made processes, PUEBCO imbues these objects with the feel of many lifetimes, and a sense of history that makes each piece unique. 
PUEBCO was born in Japan 2007, founded on using found and recycled materials to curate renewed lifestyle items.
Size: H1.6 x W9.3 x D14.6 in. 

Material: MDF, Brass