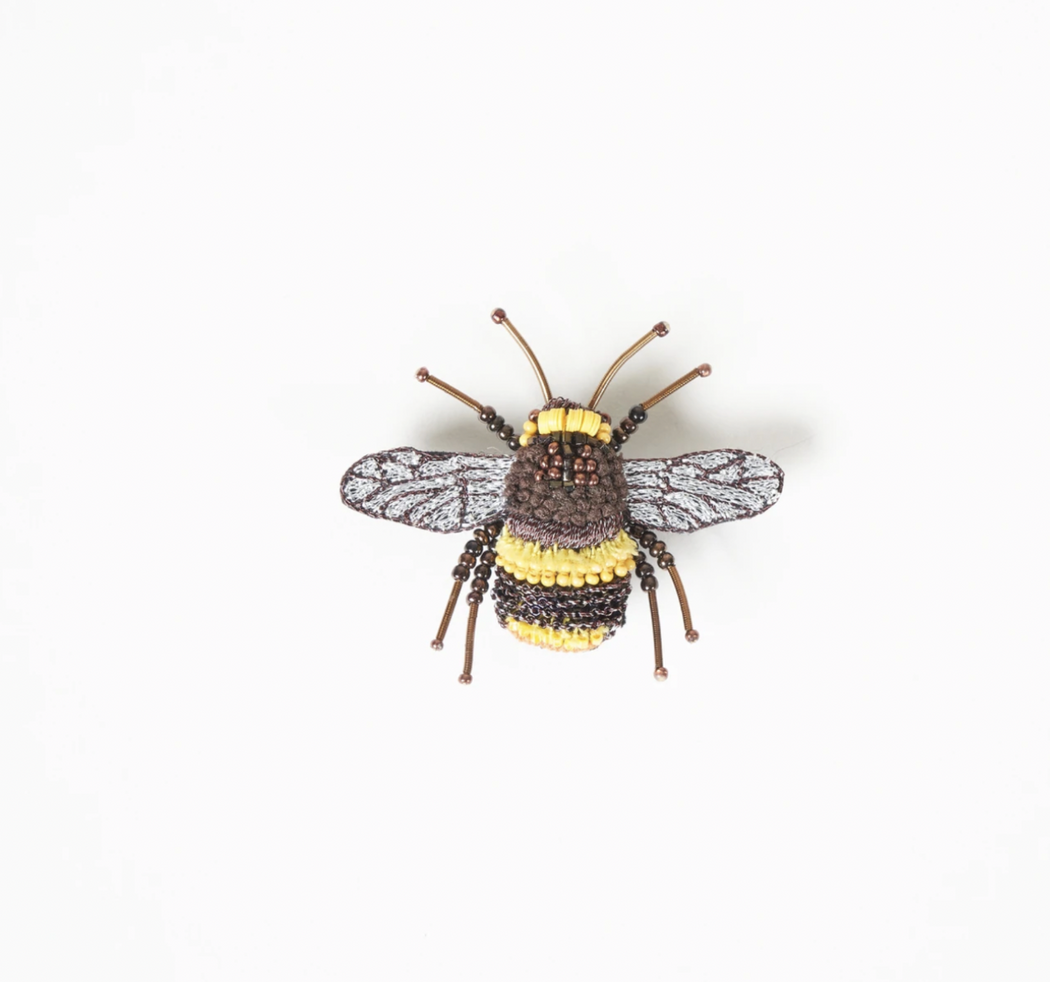 Inspired by the beauty and complexity of nature, sisters Dhruti and Seema started Trovelore, an atelier that creates art and jewelry meticulously embroidered brooches and objects.  Using skilled artisans, and following fair-trade practices, they build up organic textures that give their brooch-pins a 'lifelike' quality.  
Fun fact:  The bumblebee is the NJ state insect.
Cotton, Felt, Metal, Sequins & Beads

Handmade

1.75" x 2"