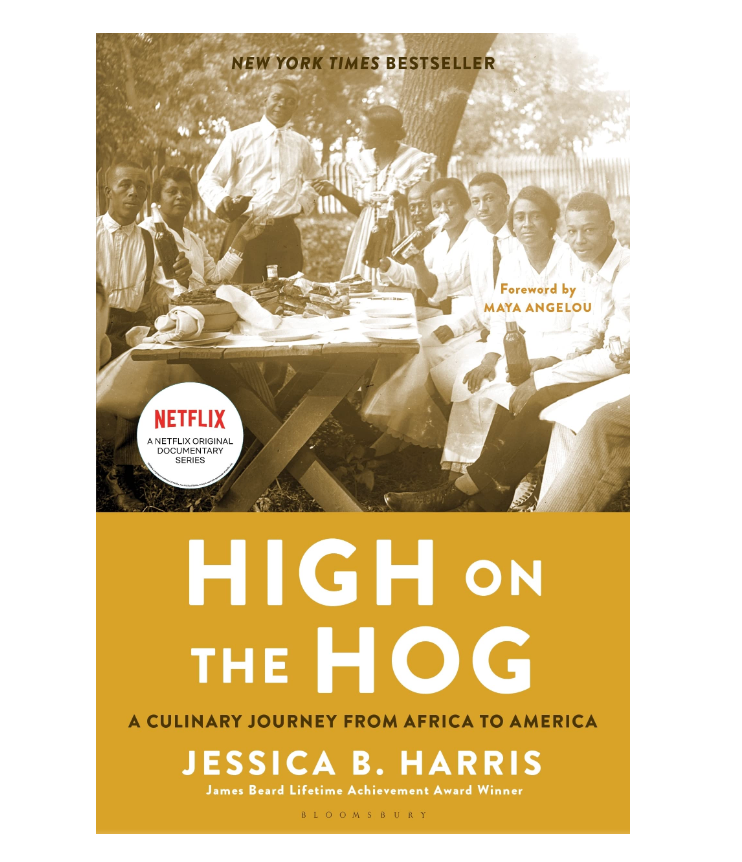 High on the Hog: A Culinary Journey from Africa to America
Acclaimed cookbook author Jessica B. Harris has spent much of her life researching the food and foodways of the African Diaspora. High on the Hog is the culmination of years of her work, and the result is a most engaging history of African American cuisine. Harris takes the reader on a harrowing journey from Africa across the Atlantic to America, tracking the trials that the people and the food have undergone along the way.
Harris celebrates the delicious and restorative foods of the African American experience and details how each came to form such an important part of African American culture, history, and identity. High on the Hog fills an important gap in our culinary history.
Now a Netflix Original Series