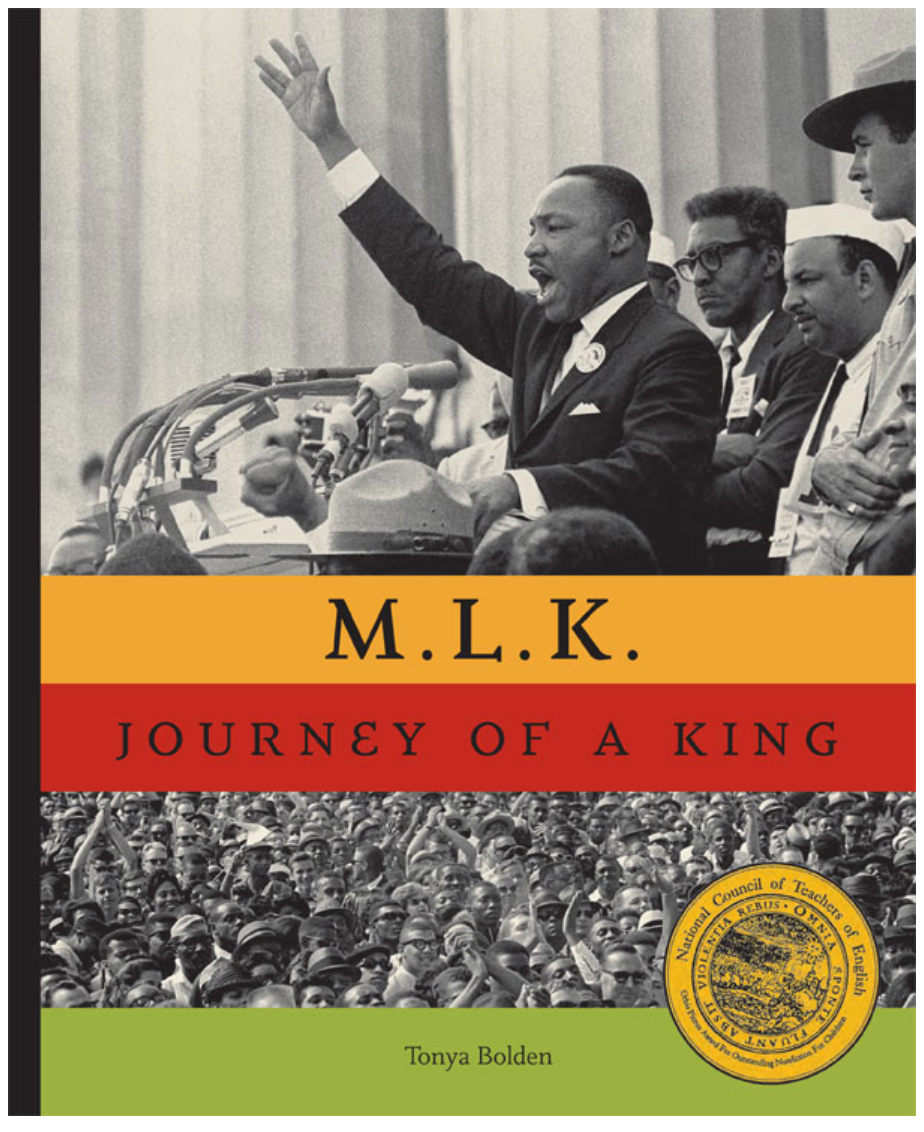 M.L.K.: Journey Of A King
An inspiring biography of civil rights leader Martin Luther King, Jr. from Coretta Scott King Honor Award winner Tonya Bolden.  Bolden introduces young readers the human being behind the icon tracing how he became this public figure -  the events, people, and decisions that shaped his destiny.

Bolden collaborated with civil rights photographer Bob Adelman to include more than 80 images of M.L.K. preaching, leading marches, being arrested, and overcoming the violence and prejudice around him juxtaposed with images of his wife and family, of his fellow protestors, and of other leaders of the day. A wonderful tribute, M.L.K. provides readers the opportunity to see the world through King's eyes, introducing a fresh, moving perspective to a familiar historical figure.
Hardcover

128 pages

Age 10 and up