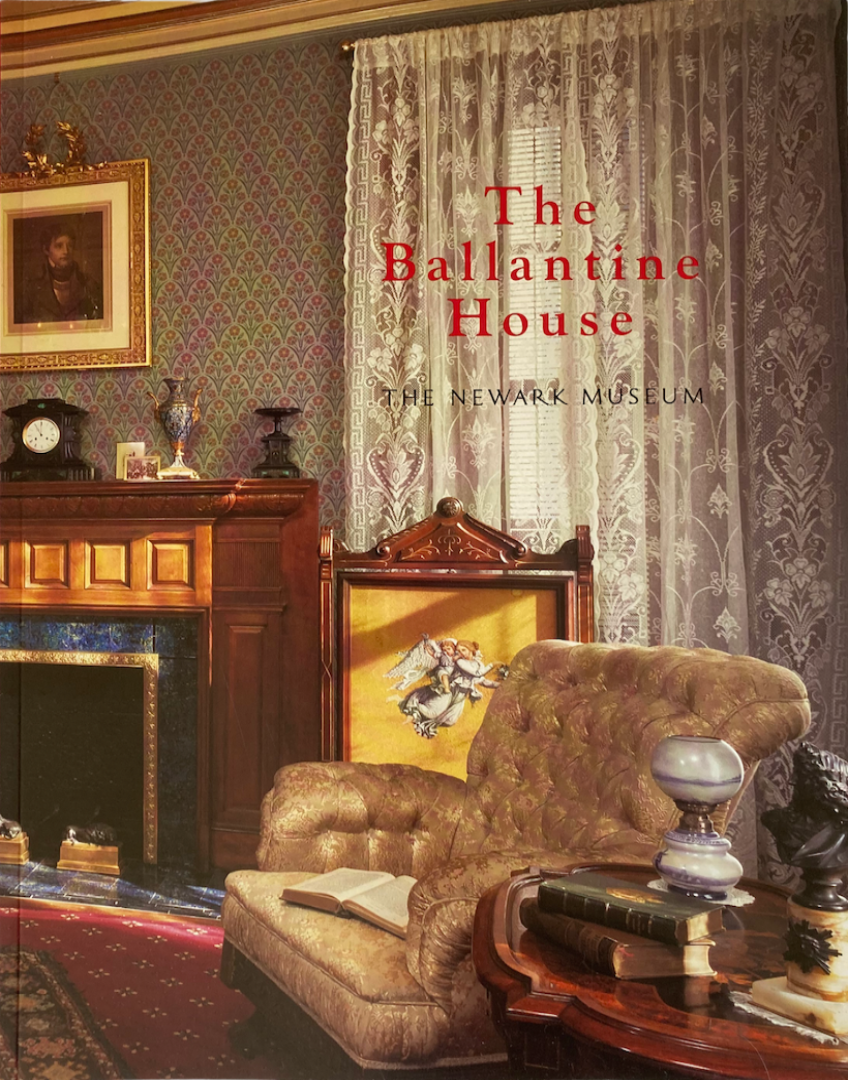 The Ballantine House: The Newark Museum
This book provides a lovely overview of the The Ballantine House and the Decorative Arts galleries at The Newark Museum. The Ballantine House, the last 19th-century mansion on Washington Street, was the home of John and Jeannette Ballantine of the Newark beer-brewing family. Architect George Edward Harney designed the 27-room, brick and sandstone house. The Ballantines and their four children moved into their new home in 1885.
Part of The Newark Museum of Art since 1937, The Ballantine House is a wing of the Museum complex. First opened to the public in 1976, the building was designated a National Historic Landmark in 1985. Thematic galleries highlight the Decorative Arts collection. Works from the Museum's global art collections are installed throughout the house.
The Ballantine House has become one of the Museum's most beloved aspects.  It symbolizes Newark's nineteenth-century prominence as a great industrial city and serves as metaphor for Newark's renaissance at the turn of this century.
Author: Ulysses Grant Dietz
77 pages
Paperback