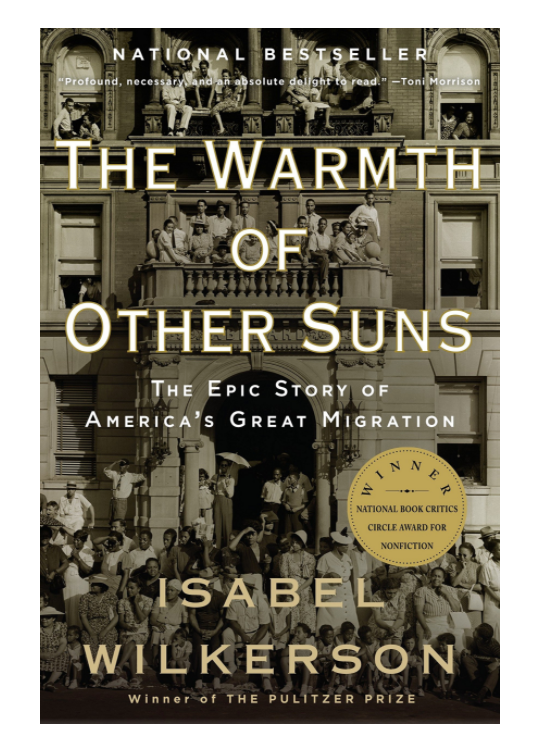 The Warmth of Other Suns: The Epic Story of America's Great Migration
A beautifully written masterwork by the Pulitzer Prize–winnner and bestselling author Isabel Wilkerson.
Wilkerson chronicles one of the great untold stories of American history: the decades-long migration of black citizens who fled the South for northern and western cities, in search of a better life - Capturing their first treacherous and exhausting cross-country trips by car and train and their new lives in colonies that grew into ghettos, as well as how they changed these cities with southern food, faith, and culture and improved them with discipline, drive, and hard work.
This book was the inspiration to the monumental work by Bisa Butler, The Warmth of Other Sons, 2020 - part of The Newark Museum of Art's permanent collection.
Author: Isabel Wilkerson
Paperback
640 pages